New York Eviction Moving & Storage Service
If you are looking for eviction movers you got to the right place. MovingAAA is the full-service NY eviction moving and storage solution. Whether you are a tenant or a landlord, since 2004, we have been setting the industry standard for commercial and residential eviction moves. Contact us today to find out why we are New York City's top eviction moving and storage company.
SEE WHAT
WE DO
A tenant or a landlord. Local or long distance. When it comes to moves – we've handled it all.
If you're a New York resident in need of exceptional eviction moving or junk removal services, you know who to call.
HOW CAN
WE HELP
EVICTIONS NYC
The New York eviction process can be challenging and overwhelming, especially for inexperienced residents and property owners. The laws and regulations affecting both landlords and tenants are complex and always evolving. Landlords and property owners/renters alike must adhere to protocols and follow the eviction process accordingly to ensure they are within their legal rights.
We have dedicated ourselves to navigating the nuances of the New York eviction process since 2004. We are fully licensed, insured, and equipped to handle all different instances of eviction. We assist you with packing and moving, filing with the sheriff's office, arranging storage, and providing the eviction documents required by landlords and property owners.
Whether you own a Brooklyn studio or Bronx office space, run an apartment complex or building, operate a commercial property, or a single-family or multi-family residential property, you have rights as a New York property owner. If the eviction process has your head spinning, we are here to help. When it comes to eviction moving in New York, MovingAAA is your trusted choice.
JUNK REMOVAL IN NEW YORK
Got junk? We can haul it.
Junk removal with MovingAAA is an on-demand service designed for your convenience. From full-scale garage cleanouts to kitchen appliance removal, mattress removal to debris from a commercial construction site, MovingAAA's team can handle jobs of all sizes and specifications. When you choose MovingAAA to free your space from an oppressive build-up of junk, you can expect personable service from experienced professionals. We have a company-wide commitment to making your life easier with fast, dependable junk removal services – and we deliver.
Our process is simple. From the moment you call us, we offer a fair estimate and transparent pricing—no surprises, no-nonsense. We show up on time and ready to work the morning of your scheduled appointment time. Our decades of experience ensure that we can complete the job as fast as possible with little disturbance to your day. All you have to do is point, and we'll get rid of it.
NEW YORK MOVING SERVICES
MovingAAA makes commercial and residential moves easy. Whether you're in need of support for a simple residential move or are plotting a full-scale commercial relocation, we will meet you with the manpower and insights you need to complete the job successfully. Making any sort of big move can be an exciting time, but it does not come without the stressful burdens of time and money.
When you call MovingAAA, our commercial and residential movers arrive certified and equipped with the latest tools and equipment to save you time and energy. A successful and seamless relocation starts with a bulletproof plan. We customize our moving solutions to each of our clients' unique obstacles and advantages to reduce downtime, minimize risks, and exceed expectations.
Affordable Eviction Moving & Storage Solutions NY
Across the street. Interstate. International. We help you get there. Our Prices for New York evictions include 30 days storage and supplies.
We couldn't call ourselves a full-service eviction, residential, and commercial moving solution if we didn't have storage options. MovingAAA is the proud owner of a clean climate-controlled storage warehouse for clients who need a place to safely store their belongings. Our eviction storage unit will service New York, Brooklyn, Bronx, Staten Island, Manhattan, Queens, New York City Ask us about our storage options today.
The headaches of moving don't operate on a 9-5 schedule. This is especially true of eviction moving. At MovingAAA, we like to be there to mitigate our clients' concerns at any hour of the day. Since the stress of a big move never sleeps, neither do we.
One of your first priority's when choosing a storage facility whether it be for an emergency storage to a long-term storage is a professional operated secure environment. That's why we at MovingAAA supply our customers with a clean, fully secured, alarmed, pest free, climate controlled, fireproof unit for all your storage needs. We want to assure the safekeeping of your property and priceless possessions.
If you have questions or concerns, call us at any time. We'll be there. Know more about the eviction process in New York.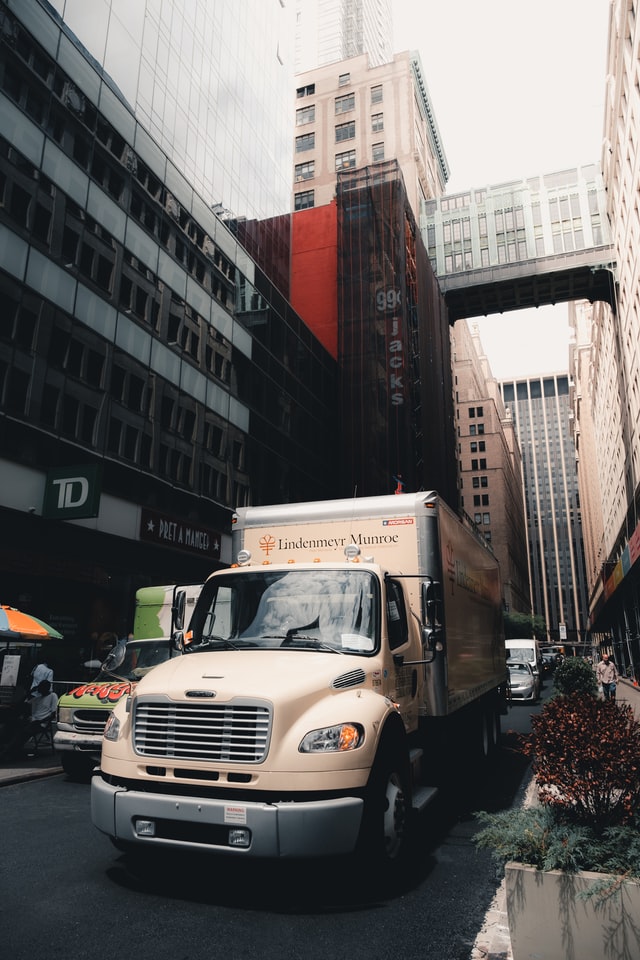 About Us
MovingAAA understands the issues customers face when choosing a reputable eviction mover. Our most important goal is your satisfaction. Our concern is for you, helping to make your move smooth, and handling your belongings with the utmost care.We offer free estimates for your moving and/or storage needs. All of our salespeople are trained, experienced and certified.
We are experienced, equipped, skilled, licensed & insured and ready to roll. Whether you are moving across the street or across the world, your family or business, our professional staff can help you plan for the most cost effective and stress free move.
Before you choose a moving company for your relocation browse our website.